Southeast Health Heart & Vascular Center
Southeast Health is the region's leader when it comes to comprehensive heart and vascular care. In the Southeast Health Heart & Vascular Center we care for patients with a wide range of complicated cardiovascular conditions with some of the most advanced treatment options available. Simply put, more patients entrust us with their care than any other hospital in the region – and with that trust, comes great responsibility. That's why we bring together cardiologists, vascular surgeons, interventional radiologists and cardiothoracic surgeons to work collaboratively and drive innovation. That's also why we've invested in technology and unique programs that help us serve our patients more effectively. Cardiac diagnostic testing, advanced treatment options and supportive recovery programs can all be found at the Southeast Health Heart & Vascular Center — and they are here just for you.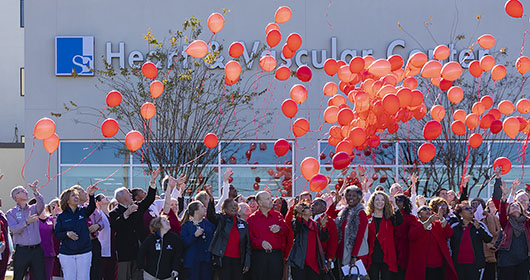 Meet Our Heart & Vascular Physicians
The highly trained and talented team of physicians in the Southeast Health Heart & Vascular Center consist of vascular surgeons, cardiovascular surgeons, cardiologists, interventional radiologists and cardiac electrophysiologists. The Heart and Vascular Center provides a full complement of clinically integrated care for all matters of the heart and the body's vascular system. Experience, technology and excellent facilities allow us to provide patient-centered, individual care.