Assisting patients and families with after-hospital care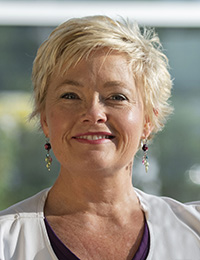 by Lara McCall, BSN, CCM
Director, Case Management, Southeast Health Medical Center

At Southeast Health Medical Center, we want to provide excellent care and help patients live their healthiest lives. That includes providing care while patients are in the hospital and assisting patients and families in planning for care after hospitalization. This is called discharge planning, and it begins early in the hospital stay.
The Role of Case Management
When a patient is admitted to the hospital, a nurse or social worker is assigned to serve as a resource during the hospital stay. This nurse or social worker is called a case manager. He or she works with the care team to help understand the patient's needs, what is most important to them, and what
resources they may need after their hospital stay. At Southeast Health Medical Center, a case manager is available on each unit and helps guide the patient through the phases of their care which may include admission, treatment and planning for discharge.
Planning Early is Essential
Good planning helps patients and families feel more prepared when they leave the hospital, which is why it begins early in the stay. One area of the discharge planning process that we have focused on improving is around post-acute care placement. Once we have identified a patient who meets the requirement, and wishes to be discharged to a skilled nursing facility, rehabilitation hospital or long-term care facility, the Case Management team begins identifying available beds and facilities that accept the patient's insurance as early as possible.
Working with patients and families on planning and transitioning to post-acute care facilities can sometimes be challenging for all involved. But it's also essential to ensuring that patients are in the right place at the right time and are surrounded by the professionals who provide the type of care they need.
Exploring All Options
We always work to help patients transition to the facility of their choice, but sometimes the first-choice facility is full and has a waiting list for beds. To help us plan better, we now ask our patients to select and rank their top four post-acute care facilities. This approach allows us to explore all options simultaneously, so when the patient is ready to leave the hospital, and the physician has written the discharge order, we'll be prepared.
Medicare and most insurance providers approve and pay for hospital stays until a patient is considered medically stable. However, there are times when patients do not always feel "ready" to go home. If this is the case, then our Case Management team assists the patient in making an appeal to the insurance company. If the insurance company or Medicare determine that hospital services are no longer medically necessary, the patient may be required to pay out of pocket for the remainder of his or her stay while waiting on a bed to become available at a specific facility. Because this would be a hardship for patients, we start working on securing a bed that offers the right level of care very early.
Efficient Throughput Helps All Patients
Sometimes patients want to stay longer at the hospital because they feel safe and have concerns about leaving. However, it is important to remember that hospitals like Southeast Health Medical Center exist to provide emergency and acute inpatient care. Though we offer a vast array of services, we do not specialize in long term care like a skilled nursing facility or rehab hospital. If a patient is appropriate for long term care, it is important that we transition the patient to the next level of care to ensure we don't create a bottleneck in the system. Keeping patients moving seamlessly through the continuum of care allows us to open beds which can serve acutely ill patients who need emergency or acute inpatient care.
Studies have shown that appropriate and compassionate hospital discharge planning can positively impact a patient's experience and outcome as he or she transitions to the next level of care. It is our goal to provide our patients with a smooth discharge transition, whether they are going home, to a rehabilitation facility or a skilled nursing facility. By beginning the process early, and communicating often, we can support patients and families more effectively as they continue recovery beyond the hospital.