Southeast Health is a dynamic, growing organization with a 420-bed hospital, a medical school and clinics throughout the region. It is our vision to be recognized as the healthcare provider of choice, and that means consistently providing a high quality patient care experience for those we serve.
We believe offering high-quality, evidence-based care leads to more lives saved and less time in the hospital. Many factors can be used to compare the quality of care provided by a hospital, these may include:
Does the hospital monitor and continually strive to improve its quality?
Does the hospital meet national quality standards?
Does the hospital meet or exceed quality standards for my condition?
Accreditation is another way to judge quality. Hospitals can choose to be surveyed by a state agency or a CMS approved independent accreditation agency to determine if they meet certain quality standards. When a hospital or hospital service is surveyed, the reviewer evaluates whether the standards they use to measure quality have been met. If a hospital or hospital service meets the specified standards, they are accredited. Southeast Health's facilities and services are accredited in the following areas: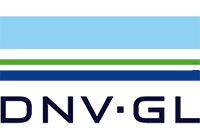 Hospital Accreditation
Southeast Health participates in an outcomes based accreditation program and is surveyed annually.

Comprehensive Stroke Center
Southeast Health has demonstrated excellence by complying with standards of care and implementing clinical best practices for the care of stroke patients.

Chest Pain Center
Southeast Health is accredited by the Society of Cardiovascular Patient Care. Accredited hospitals have achieved a higher level of expertise when dealing with patients who arrive with symptoms of a heart attack.

Diagnostic Imaging
Many of Southeast Health's imaging services have been accredited by the American College of Radiology (ACR), these include: Mammography, Stereotactic Mammography, Breast Ultrasound, Breast MRI, Ultrasound, MRI and CT.
We are proud of the awards and recognition we've earned from national healthcare organizations and quality rating agencies. These include:
The American Heart Association/American Stroke Association's Get with the Guidelines® (GWTG) Stroke Program Awards is earned for the number of months a hospital meets GWTG goals for patient care aligned with the latest scientific guidelines. Southeast Health has been recognized as a GWTG hospital for six consecutive years, and has received the Gold Plus award as well as the Target Stroke Honor Roll Elite Award.
With the continued increase in healthcare cost, Blue Cross and Blue Shield of Alabama has implemented an initiative to improve the information provided to its customers about the most efficient, cost-effective hospitals, so they can make informed choices about their healthcare providers.

One of these initiatives is the Hospital Tiered Network. This program measures and ranks in-network hospitals on the criteria of quality, patient experience and cost. Southeast Health has been designated as a Tier 1 facility. Tier 1 is the highest or best ranking a hospital can achieve. Southeast Health is the only hospital in the region to receive Tier 1 status for nine consecutive years.
Southeast Health has been recognized by Blue Cross
and Blue Shield of Alabama for our expertise and efficiency in delivering specialty care. Blue Distinction Center+ designations are awarded to healthcare facilities based on a thorough, objective evaluation of their performance in the areas that matter the most—quality care, treatment expertise and overall patient results, just to name a few. The criteria are established with the help of expert physicians and medical organizations. Southeast Health holds the following specialty care designations:
Knee and Hip Replacement
Maternity Care
Spine Surgery
Blue Distinction Centers (BDC) met overall quality measures for patient safety and outcomes, developed with input from the medical community. A Local Blue Plan may require additional criteria for facilities located in its own service area; for details, contact Blue Cross and Blue Shield of Alabama, an independent licensee of the Blue Cross Blue Shield Association. Blue Distinction Centers+ (BDC+) also met cost measures that address consumers' need for affordable healthcare. Each facility's cost of care is evaluated using data from its Local Blue Plan. Facilities in CA, ID, NY, PA, and WA may lie in two Local Blue Plans' areas, resulting in two evaluations for cost of care; and their own Local Blue Plans decide whether one or both cost of care evaluation(s) must meet BDC+ national criteria. National criteria for BDC and BDC+ are displayed on www.bcbs.com. Individual outcomes may vary. For details on a provider's in-network status or your own policy's coverage, contact BCBS of Alabama and ask your provider before making an appointment. Neither Blue Cross and Blue Shield Association nor any Blue Plans are responsible for non-covered charges or other losses.
Southeast Health like many hospitals across the nation is intensely focused on improving the quality of care that is provided.  One way we stay focused on quality improvement is to keep track of patient outcomes for certain procedures. Another way is to keep track of patient injuries and infections that occur in the hospital. We report this data to organizations that benchmark our data against others nationally. At Southeast Health we believe that transparent public reporting accelerates quality outcomes. Once we have mastered any given quality indicator, we begin working on new indicators because we want to continually get better for our patients. This information is updated periodically throughout the year and can be found at the websites listed below:
Hospital Compare
Hospital Compare has information about the quality of care at over 4,000 Medicare certified hospitals across the country. You can use Hospital Compare to find hospitals and compare the quality of their care. The information on Hospital Compare helps you make decisions about where you get your health care. Compare hospitals by clicking here.
The Leapfrog Group
To provide the safest, high-quality care, hospitals must have appropriate policies and technology in place to manage and reduce errors. From the right expertise in an Intensive Care Unit (ICU), to a computerized system for entering prescriptions, to hospital-wide policies designed to protect patients—these are the areas that have the biggest impact on patient outcomes. Compare hospitals by clicking here.
Hospital Safety Score
The Hospital Safety Score uses national performance measures from the Leapfrog Hospital Survey, the Agency for Healthcare Research and Quality (AHRQ), the Centers for Disease Control and Prevention (CDC), the Centers for Medicare and Medicaid Services (CMS), and the American Hospital Association's Annual Survey and Health Information Technology Supplement. Taken together, those performance measures produce a single score representing a hospital's overall performance in keeping patients safe from preventable harm and medical errors. The Hospital Safety Score includes 30 measures, all currently in use by national measurement and reporting programs. Compare hospitals by clicking here.
Our top priority is the health, safety and comfort of each and every patient. Our goal is nothing less than to deliver exceptional care with professional expertise and personal attention. Patients and families may express their satisfaction and concerns in a variety of ways.
At Southeast Health, these include:
Mention any concerns or complaint to a staff member, nurse or nurse supervisor immediately so that the matter can be resolved to your satisfaction.
If your concerns are still not resolved, patients are encouraged to contact the Patient Speak Up Line at 334-793-8720.
The individual also has the right to contact one or more of the following agencies:
The Alabama Department of Public Health by calling 1-800-356-9596 or by mail at P.O. Box 30317, Montgomery, AL 36310.
DNV GL Healthcare by calling 1-866-496-9647, or by

clicking here

.
Nurses make up the largest group of team members employed at Southeast Health. We have 833 Registered Nurses (RNs), 123 Licensed Practical Nurses (LPNs) and 200 unlicensed assistive personnel (i.e., Patient Care Assistants, Nurse Techs). There are 495 RNs with associate degrees, 244 with bachelor's degrees, and 77 with master's degrees. There are also 219 RNs who have a nationally recognized certification in addition to their licensure.
Nursing leaders make every effort to ensure optimal staffing for patient care. In that effort, nursing leaders benchmark quarterly with a nationally recognized nursing database and peer hospitals to set and/or adjust staffing goals. Nurse-to-patient ratios are based on the acuity of illness of the patient as determined by the patient classification system, as well as nursing judgment. The ratios vary from 1 nurse to 1 patient in the critical care setting to 1 nurse to 7-8 patients on night shift on units with stable patients preparing to transition home.
There is an ongoing effort by nursing leaders to assess and analyze staffing needs. Staffing targets are adjusted when changing needs are identified.