Thank you for choosing Southeast Health for your healthcare needs. For your convenience, you can now pay your statements online. To distinguish between the hospital statement and the Southeast Health Medical Group statement, please look in the top left hand side of your bill.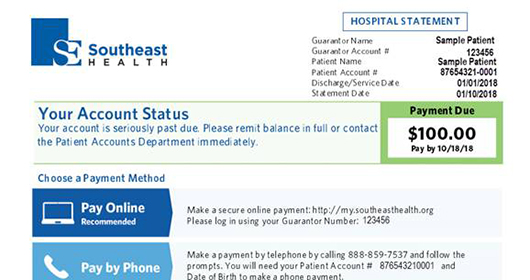 Southeast Health Medical Group statement: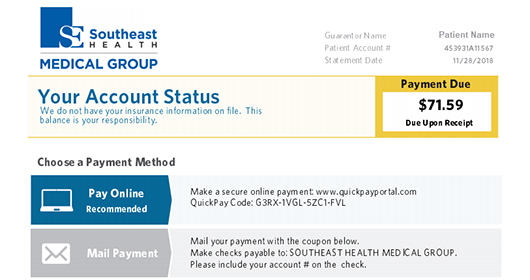 Hospital Portal
We are in the process of transitioning into a new patient portal – FollowMyHealth by Allscripts. FollowMyHealth is an innovative health engagement solution that empowers patients to take a more active role in managing their healthcare. If you have any questions, please call 334-793-8088.
The Clinic Portal offers patients secure online access to their medical record for their provider's office. Patients can pay bills, view medications, test results, and other health information. Patients can also communicate privately with their provider's office about NON-urgent matters through a secure messaging service.