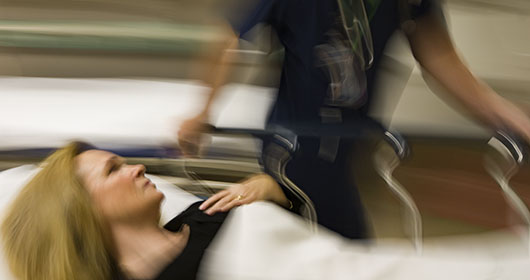 Southeast Health serves the emergency care needs of the region by offering quality emergency services 24 hours a day, seven days a week in the region's only Level II Trauma Center. Our Emergency Department consists of 28 patient beds with specialized treatment rooms for major trauma and resuscitation, victims of sexual assault and other emergent needs. Evaluating more than 59,000 patients annually, which averages 150-200 patients daily, Southeast Health continues to make strides in patient care by providing the most effective emergency care to our patients. We have reduced the emergency department wait time significantly by implementing rapid cycle testing and a throughput initiative.
Our state of the art emergency facilities feature:
The region's only Level II Trauma Center
Board-certified emergency medicine physicians providing 24-hour coverage
Private patient triage areas
Comfortable treatment rooms
An express unit to treat minor illness and injury
Bedside admission
The latest monitoring and imaging equipment
On-call physician support to ensure the availability of additional specialists as needed
Skilled, experienced staff trained in emergency medicine
The majority of our emergency department patients are treated and discharged; however, if you require hospital admission or a surgical procedure following your visit, be assured you will receive quality, compassionate care at Southeast Health. For more information about our emergency department, call 334-793-8111. As always, in case of emergency, dial 911.