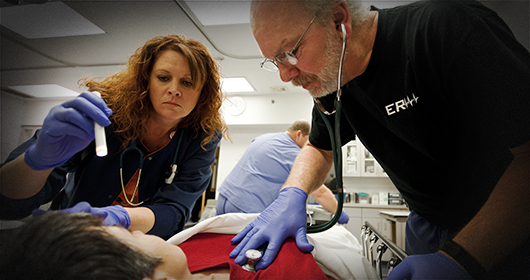 When stroke patients are brought to Southeast Health, they are treated by the region's most experienced team of physicians and nurses.
Southeast Health earned advanced certification for primary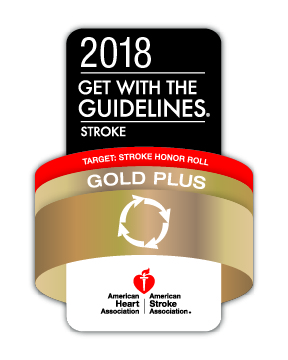 stroke centers from DNV and the Gold Plus Get With The Guidelines from the American Heart Association/American Stroke Association, as well as the Target Stroke Honor Roll Elite Award.
So what does this mean to you, our patient?
It means Southeast Health is dedicated to providing the highest standard of stroke care to our patients in a timely manner. It means we have a dedicated stroke team, which results in better patient outcomes. The stroke committee consists of more than 40 Southeast Health physicians and nursing personnel who represent a wide range of clinical areas.
The Primary Stroke Center certification is the latest achievement in providing the region's most comprehensive stroke care. Southeast Health's Stroke Care Network was formed in conjunction with Wiregrass hospitals to provide quality stroke care in rural areas. Mizell Memorial Hospital in Opp, Dale Medical Center in Ozark and Troy Regional Medical Center joined with Southeast Health to form the Stroke Care Network.
Each community hospital has a telemedicine monitor to provide access to a neurologist. When a patient presents at a network community hospital with stroke symptoms, the neurologist will conduct a real-time video examination of the patient. This will allow the neurologist to diagnose and possibly prescribe life-saving drugs to the patient in a matter of minutes. A coordinated and faster response time, including transfer to a regional stroke center such as Southeast Health, can result in less permanent damage caused by the stroke.
Through the Stroke Care Network and thanks to funding from the Southeast Health Foundation, the telemedicine based network allows for 24/7 stroke care. The Stroke Care Network ensures patients in surrounding rural communities have access to the most experienced stroke care available. The Stroke Care Network was also recently named "Partner of Year" at the Alabama Rural Health and Telehealth Summit.
For more information on Southeast Health's comprehensive stroke program, call 334-793-8107.