Southeast Health's renovation improves guest experience
by Merideth Holland, Vice President of Support Services, Southeast Health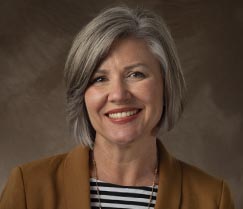 Southeast Health is creating a first-class patient and family experience. We are setting the stage for that exceptional experience by systematically investing in our facilities. First impressions are made when you arrive on our campus, but lasting impressions are made throughout your stay.
That's why we're proud to announce the recent reopening of our 7th floor medical-surgical patient care unit, which has been renovated with improvements from staff input and modern healthcare design philosophies.
The 42-bed unit includes enhancements that will improve aesthetics, as well as quality and patient flow. Thirty rooms are dedicated to the care of cardiovascular and neurosurgical patients. We have also designated 12 beds for intermediate care, and we have introduced a progressive care nursing model. This area will be used for patients who no longer require critical care services but are not ready for the general in-patient floor.
The progressive care nursing model will help open beds in the Critical Care Unit (CCU). It should also reduce wait time in the Emergency Department (ED) for patients who need a CCU bed and decrease ED diversion hours due to lack of critical care bed capacity.
Staff input into the design of this unit resulted in three nurses' stations, which replace a single large station. This design spreads nurses throughout the unit to ensure they're more accessible to patients and families. It also reduces noise and creates a quieter healing environment for our patients.
The unit offers two specially designed bariatric patient rooms, including lifts to assist staff in moving patients safely. Easy access showers to reduce the risk of patient falls and expanded doorways allow patients to be transported more easily.
The unit's design also improves comfort for families visiting patients, which includes a coffee station, recliners and modern sleeper sofas. The minimalist approach to the décor brings in natural elements through artwork that is representative of farms, fields, lakes and other natural scenes found throughout southeast Alabama. We've also incorporated hi-tech changes like digital message boards to assist guests with wayfinding and navigating the unit.
The renovation of the 7th floor patient care unit is just one of many ongoing projects we're undertaking at Southeast Health. If you visit our campus, you might note other "Pardon Our Progress" signs. Progress is visible – in tangible ways and by our patient satisfaction scores, which have improved significantly. These improvements will help us achieve our long-term goal of becoming a top 100 hospital. Our community deserves the best – and we want to deliver it.