Southeast Health Foundation supports community health needs
by Valerie Barnes, Executive Director and Chief Development Officer, Southeast Health Foundation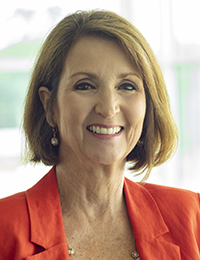 Southeast Health Foundation was created to advance health and wellness throughout our region. We accomplish this through generous donors who have a passion for making healthcare excellence, advanced medical technologies and specialized programs available in Dothan and the surrounding communities.
From premature and critically ill babies in the medical center's Neonatal Intensive Care Unit (NICU) to stroke patients in outlying hospitals, everyday lives are impacted by donors who have a caring heart. Our donors are special because they have a desire to make healthcare better not just for themselves, or their family, but for the community at large.
The foundation has been blessed with support for specific projects from individuals and businesses that share their financial gifts to help others.
For example, in 2012, we were approached by a donor, who asked a simple question, "Why do I have to travel to Birmingham to receive specialized rehab for Parkinson's disease?"
That inquiry ultimately led to a $150,000 gift to support a rehabilitation program offering specialized care for patients with movement disorders and a Parkinson's diagnosis.
Additional donors increased the total gifts for the start-up program to $250,000, which funded equipment and training for staff. Southeast Health, in return, committed to funding the ongoing operations of this new program and the staff to make this dream a reality.
This program is a shining example of how donors can make a difference. We provided all the tools so therapists can help patients learn to manage Parkinson's and delay the progression of their disease.
The two-phase program is designed to restore patients' flexibility and movement resulting in a healthier and more fulfilling life. Phase I includes eight weeks of individual therapy before most patients are ready to attend Phase II, which is a maintenance program. What started with a single donor has had a tremendous impact on so many.
And our understanding of the Parkinson's disease has evolved. Our therapists have continued to include new offerings like boxing, which studies now show can help patients regain their mobility and balance.
Another key program that has benefitted from foundation contributions is the NICU. In late 2015, the foundation supported the development of the region's first dedicated NICU at Southeast Health. Prior to the addition of this unit, families with critically ill or premature infants were often separated while traveling back and forth to Birmingham, to visit their new babies.
Thanks to the commitment of Southeast Health and the support of foundation donors, we now have a 16-bed, high-tech NICU. When caring for critically ill infants, technology matters and we want to provide the best of the best. That's why we've been working to fund highly-specialized BabyLeo beds. Among other features, this special bed keeps our tiniest most vulnerable patients warm, allowing them to use their energy to grow and thrive. Southeast Health is the first hospital in Alabama and the second in the nation to acquire this technology. We currently have three BabyLeo beds in service with a goal of having 10.
And today we are closer to our goal because of the success of this year's Gala. At this event, a young couple with triplets shared their testimony about the impact the NICU made on their family. Attendees were moved and funded two additional beds, which have been ordered and will help keep families together in southeast Alabama when their newborns arrive. In total, this event received about $210,000 in donations, a $60,000 increase over the previous record, thanks to our generous donors.
Other foundation efforts include $300,000 in support of Southeast Health's regional stroke network, and the first telemedicine carts, which help provide a higher level of care, to better serve stroke patients in rural areas.
Southeast Health's Stroke Center just received comprehensive stroke status, one of two in the state along with the University of Alabama at Birmingham. The foundation is proud to have been a partner in helping achieve this special distinction.
The foundation has also played a key role in providing financial support for the Alabama College of Osteopathic Medicine (ACOM). More than $800,000 has been donated to establish a research center for the medical school. In addition, $700,000 was provided recently to help expand and relocate the college's center for simulation.
As price and cost pressures continue to impact health care, philanthropy can help fill in the gaps. Our goal is to support every dimension of healthcare.
We are proud that the Southeast Health Foundation continues its mission to support community health needs and to help our citizens live healthier lives.