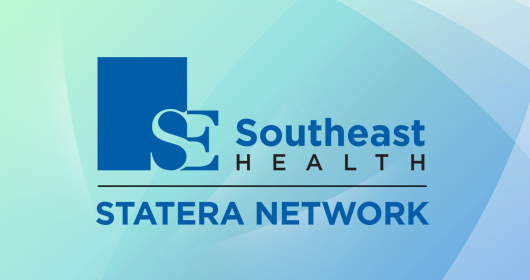 Statera Health is now Southeast Health Statera Network
Regional growth, an expanded footprint and a new focus on medical education is what led the Houston County Health Care Authority to select the name Southeast Health to represent growing the health system in 2018.
Beginning June 1, Statera Health, one of the five major entities within Southeast Health will also adopt the health system name and become part of the re-branding effort. This name change better reflects Statera's relationship with the most preferred health system in the region and it now has the name to go along with it.
"We are excited about the name change as Statera Network continues to be on the forefront looking for opportunities to improve quality healthcare and lower costs that will result in better care for those we serve," said Marc Miller, MBA, FACHE, FACMPE , chief executive officer of Southeast Health Statera Network.
So what does the name change mean for Statera Network and its members?
Governance, physician involvement and leadership remain the same
Combined market presence that allows us to leverage our strength alongside Southeast Health's regional name
Co-marketing with the region's largest health system
About Statera Health
Established in Dothan in 2015, Statera Health was formed by a group of physicians, Southeast Health Medical Center and the Houston County Health Care Authority. These entities had a vision to provide quality patient care at the most efficient cost under the new era of value-based reimbursement. Learn more about Statera Network.
About Southeast Health
In its more than 60 years in existence, Southeast Health has grown from a community hospital to a regional referral center responsible for the health and wellness of more than 460,000 residents in southeast Alabama, southwest Georgia and the Florida Panhandle.
In addition to Statera Network, the Southeast Health system also includes the Medical Center, the Medical Group, the Foundation and the Alabama College of Osteopathic Medicine (ACOM).