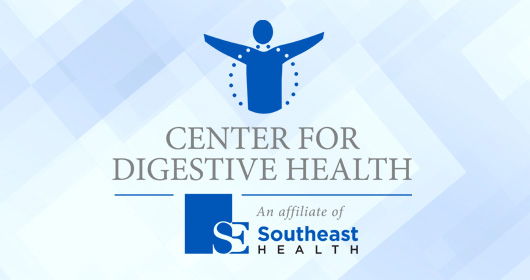 Southeast Health partnering with Digestive Health Specialists
Southeast Health is committed to being an economic catalyst for growth on Dothan's eastside.
The health system's latest venture is Southeast Health Medical Park on approximately 39 acres behind the eastside Winn Dixie on the Ross Clark Circle across from the medical center. Infrastructure on the property is expected to be completed by the end of October, which includes convenient access from the circle and U.S. 84 East.
The first development in the medical park is a partnership with Digestive Health Specialists of the Southeast. The Center for Digestive Health, an outpatient surgery center, will be complimented by a conveniently located physician clinic.
Digestive Health Specialists will be constructing the two state-of-the-art buildings that will provide patients and their families the latest technology and easier access to board certified gastroenterologist and advanced care providers. It will be supported by the services and clinical staff of the area's largest hospital and the only Level II trauma center in Dothan.
"Our goal is to ensure the residents in our service area have safe and efficient care in the most appropriate setting," said Southeast Health CEO Rick Sutton. "We are excited about working with the physicians and clinical staff of Digestive Health Specialists."
Andy Franklin, administrator of Digestive Health Specialists, said the partnership will provide their patients with access to the largest and most comprehensive gastroenterology clinic in the Tri-States.
"Like Southeast Health, we serve patients in southeast Alabama, southwest Georgia and the Florida Panhandle," said Franklin. "This new partnership will allow us to provide our patients with the latest technology in a convenient location that is easily accessed."
The Center for Digestive Health is currently in the Certificate of Need (CON) process with the state of Alabama. The CON approval process can take up to 95 days from the time the initial application was submitted.
Plans for construction of the project have been submitted to the city of Dothan Planning and Zoning Commission for approval. Construction will begin once the project receives CON approval and the green light from the city of Dothan. The Center for Digestive Health is scheduled to open in late 2020.